Josie N3 is from the ever-reliable Josie family that produces wonderful females with fantastic maternal instincts. She is quite thick and soft and has outstanding carcasss traits.
Sire: DAJORY LATITUDE L420 (PB)
Dam: MOUNT MAJOR JOSIE L36 (PB)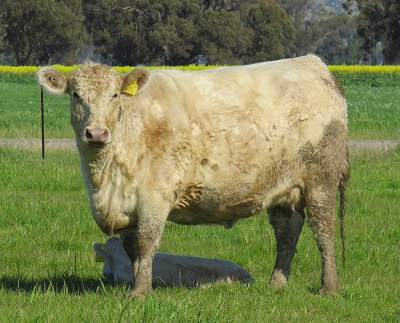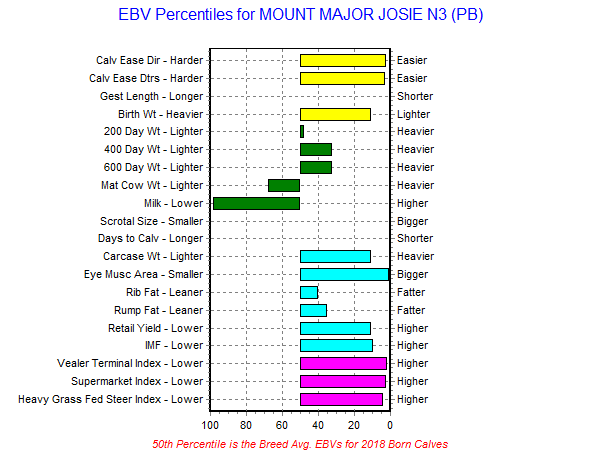 Based on June 2020 update. For full pedigree and most recent Breedplan chart, click here.
| Actual | Days | Weight |
| --- | --- | --- |
| Birth | | 34 |
| 200d | 201 | 283 |
| 400d | 388 | 389 |