Jasmine P37. My Jasmine cows are really good, sound breeders: big and soft with an excellent temperament. Another trouble-free cow family that I just don't have issues with.
Sire: MOUNT MAJOR MANU M13 (GR2) (AI)
Dam: MOUNT MAJOR JASMINE J22 (PB)
cow pic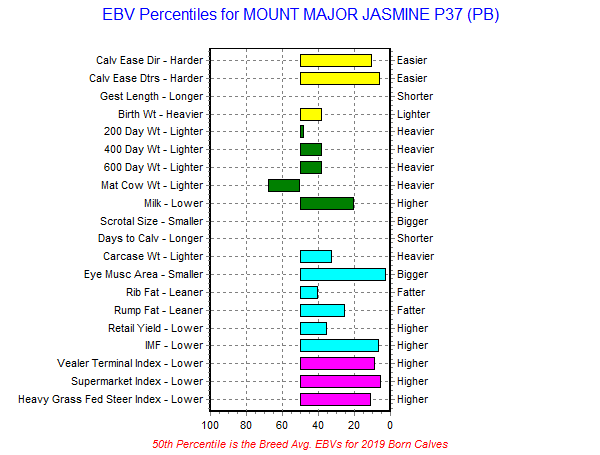 cow pic
Based on June 2021 update. For full pedigree and most recent Breedplan chart, click here.
| Actual | Days | Weight |
| --- | --- | --- |
| Birth | | 38 |
| 200d | 184 | 275 |
| 400d | 378 | 363 |