Antoinette is a Monaro daughter with really elite carcass traits out of the Antoinette family we bought from Rogialyn. She is thick and soft and I think she's going to be a very productive cow.
Pictured here on the point of calving her first calf.
Sire: MOUNT MAJOR MONARO M1 (PB)
Dam: ROGIALYN ANTOINETTE N15 (GR1)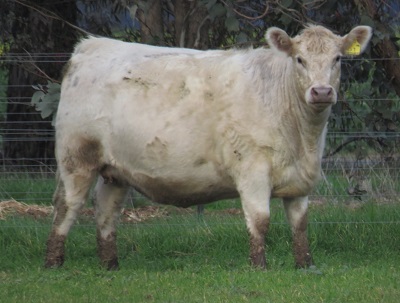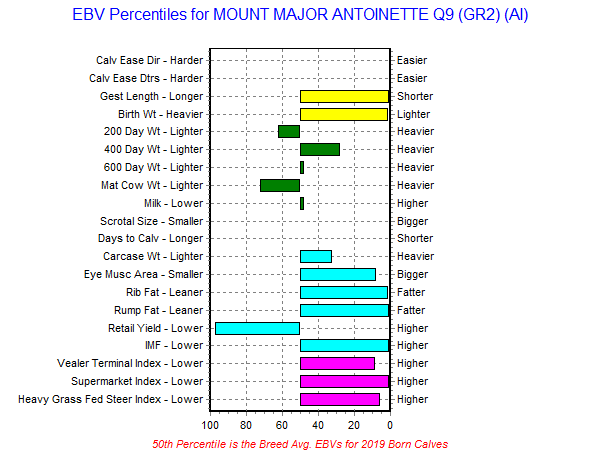 Based on June 2021 update. For full pedigree and most recent Breedplan chart, click here.
| Actual | Days | Weight |
| --- | --- | --- |
| Birth | | 34 |
| 200d | 205 | 228 |
| 400d | 403 | 404 |