Despite being slightly smaller framed than the rest of the herd, Tarella Q4 has got a massive eye muscle. She's quite soft and stylish (contrary to the impression she gives in this picture, 2 days after calving), has a very good temperament and she's got a lovely udder as well. I haven't had many Monaro daughters but all his calves have scanned extremely well.
Sire: MOUNT MAJOR MONARO M1 (PB)
Dam: MOUNT MAJOR TARELLA L9 (PB)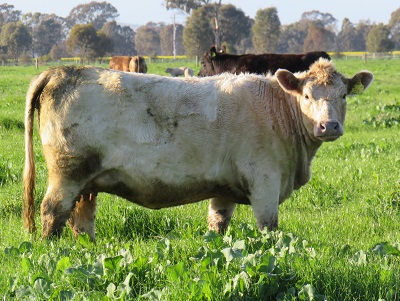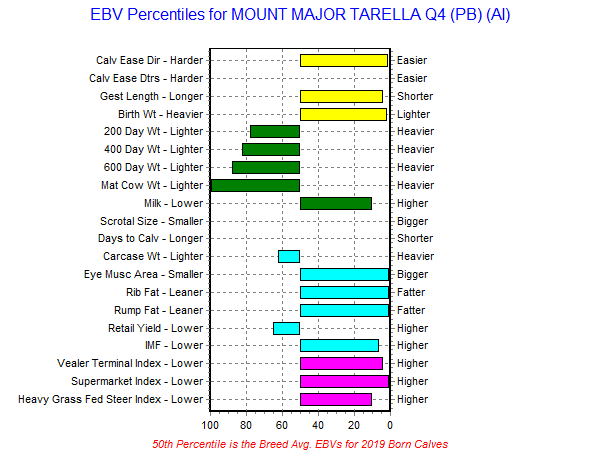 Based on June 2021 update. For full pedigree and most recent Breedplan chart, click here.
| Actual | Days | Weight |
| --- | --- | --- |
| Birth | | 43 |
| 200d | 207 | 244 |
| 400d | 405 | 395 |