2020 bulls
The 2020 bull team have now all been sold.
2021 bulls
As always, we recommend that you register your interest early for our bulls. The 2021 bull team will be available for sale following their scanning, assessment and breeding soundness exams in September. Scanning and assessment data will be available on request. Bull calves born in Spring 2020 are listed below.
Please call Davo (mob. 0459 999 662) if you would like any more information about any of these young bulls or will be needing a bull in Spring 2021. Inspections are welcome but if you are unable to travel due to Covid19 restrictions, we are happy to record videos - just let us know your needs.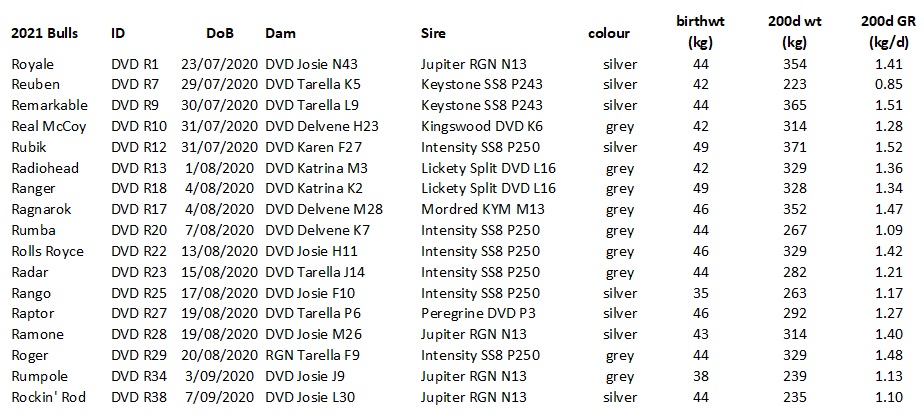 Data and image gallery for 2020 bulls
When looking at the birthweights, keep in mind that we correctively mate. For example, Kingswood, who is a reliable low birthweight bull has been deliberately mated to larger birth weight cows to bring down the birth weight of their offspring.

* SM Index has been taken from the August 2020 update (before entering scan data); 400d growth rate = average daily weight gain since birth