We used Destiny in our AI program for the first time in 2012, over our silver heifers. We were very impressed with his combination of low birth weight, high growth rates, big EMA and positive fat figures. We have his first progeny on the ground and they have averaged 33 kg birthweight, and they look superb. Hamish H2 and Hot Rod H5 are shaping up to be excellent young bulls. Destiny is a fantastic bull that sires small calves that grow fast with that added softness. He has a frame score of 5.8 and is a son of Willalooka Arthur who is a trait leader for 200 and 600 day growth. His dam Willalooka Y997 was Supreme Champion at the 2011 Crookwell Show. Willalooka Arthur is a youtube sensation, check him out!
Semen Available through Cadfor Murray Greys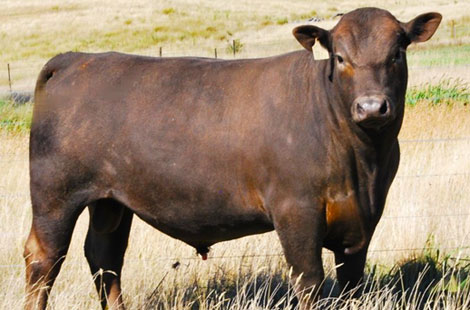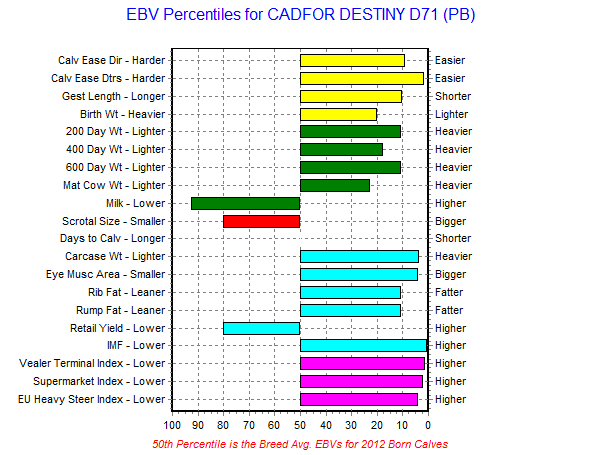 This graph is based on August 2014 update. Click here to view most recent Breedplan data.