Quixote is a son of Te Mania Emperor out of Mount Major Zoe L2. He is in the top 1% for EMA and IMF, he also carries a heap of muscle. He's that rare package that has muscle AND softness. We have used him over a couple of cows and as the backup bull for our AI mob. He is a grade bull so we are hoping to breed some GR2 progeny that we can add to our breeding program. His grand-dam is Banksia Ridge Zoe so he brings those much-valued out-cross genetics. Pictured here 16/11/20 after serving as the back up bull for our AI mob for 6 weeks.
RESERVED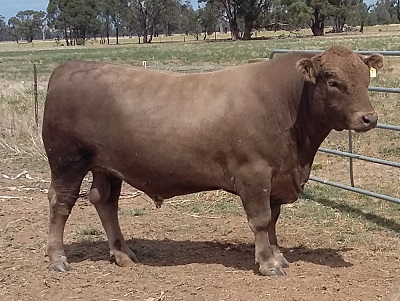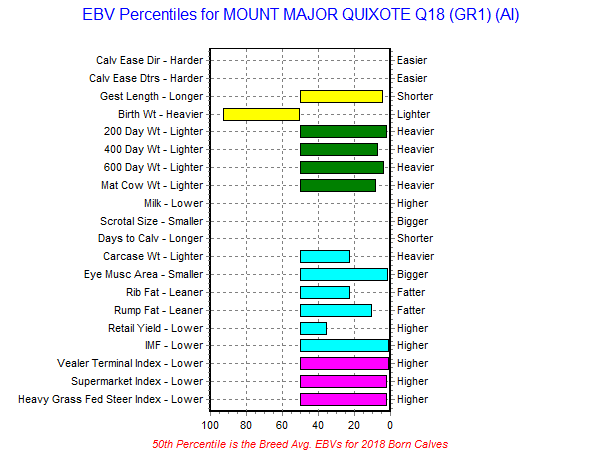 Based on October 2020 update.
For Quixote's pedigree and most recent Breedplan chart, click here.
| Actual | Days | Weight |
| --- | --- | --- |
| Birth | | 53 |
| 200d | 200 | 364 |
| 400d | 398 | 592 |