Jupiter has an outstanding IMF%, fantastic feet and legs. His dam was a flush out of Tarella W1 by The Glen New Design X388 and I've admired her and siblings for quite a while - she is a lovely deep bodied cow with lots of capacity. Jupiter's sire Rogialyn Jupiter J2 stamps softness on all his calves. I bought Jupiter to increase our IMF% and introduce some outcross genetics. He came to us as a calf with his dam and has filled out nicely. I am looking forwards to seeing his first progeny in the Spring. Semen Available
YouTube video available.
Pictured 01/06/2020.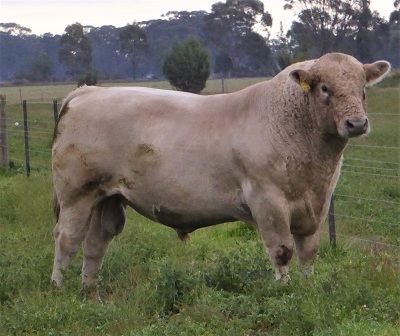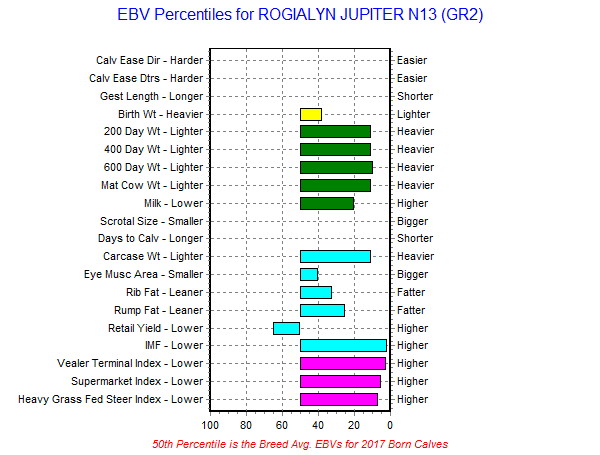 This graph is based on September 2019 update. Click here to view most recent Breedplan data.