Peregrine is out of a fantastic cow, Mount Major Kyla J20, who continues to breed cattle at the top of each drop. He is sired by Eylwarra Sands Falcon. Peregrine has superb carcass shape, great length and depth as well as sensational feet and legs. His EBVs show him to be a low birthweight, high growth animal with elite carass traits. We used Peregrine over our heifers in 2019.
Pictured 9 June 2020.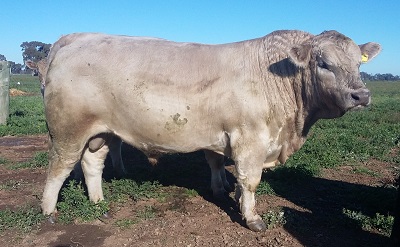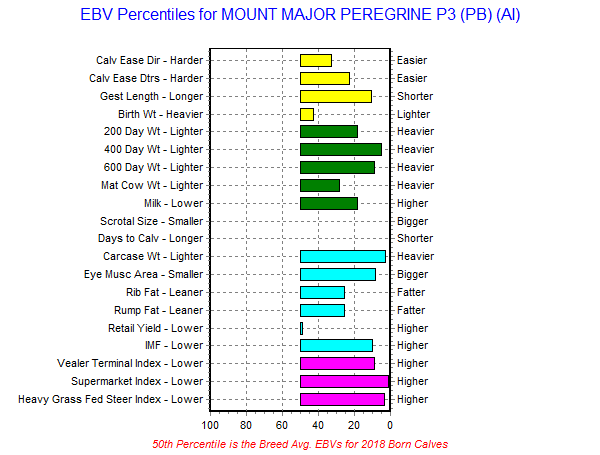 Based on January 2020 update.
For Peregrine's pedigree and most recent Breedplan chart, click here.
| Actual | Days | Weight |
| --- | --- | --- |
| Birth | | 42 |
| 200d | 211 | 349 |
| 400d | 405 | 528 |